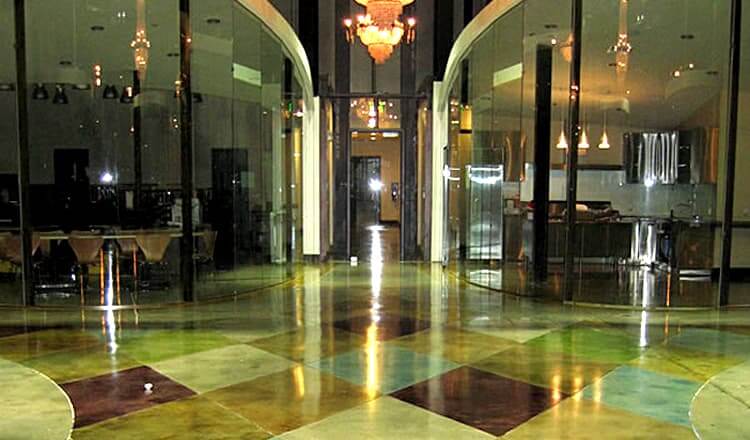 3100 Gravois Avenue
St. Louis, MO 63118
Office: 314 865-2662
Fax: 314 652-3542
Moisture Barrier Benefits: Choosing A Liquid Epoxy Moisture Barrier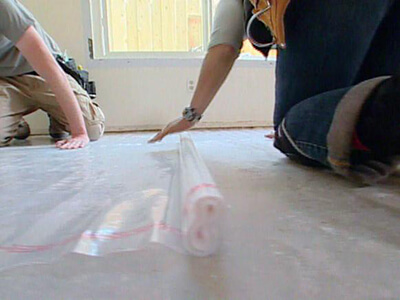 At Advanced Environmental Services, we install trusted liquid moisture barrier products from leading manufacturers. These two part liquid epoxy moisture barriers offer superior protection against vapor emissions in concrete subfloors. Our epoxy moisture barriers are designed to be applied to either new or old concrete floors and can be used under a variety of types of flooring making them ideal for residential, commercial, and industrial applications.
If you are interested in our liquid epoxy vapor barrier installation services for your new or existing concrete subfloors, please feel free to contact us at Advanced Environmental Services.
Liquid epoxy moisture barriers offer a number of advantages to commercial, industrial, and residential clients. The following are some of the main benefits you will achieve when choosing our professional moisture barrier application services.
Ability to treat 25 lb. MVER – 100% humidity concrete: Our moisture barrier products are designed for use on concrete subfloors with MVERs up to 25 lbs. per 1000 square feet per 24 hours or up to 100% relative humidity.
Vapor transmission reduction to near zero: Our liquid moisture barrier products are designed to penetrate into the concrete substrate while creating a solid film layer on the surface in order to reduce transmission rates to less than 3 lbs.
Versatile application: Our moisture barrier products can be used at different coverage rates depending on the level of moisture vapor emission control that is required. This makes our liquid moisture barrier application services ideal for a variety of types of applications.
Can be used on new or existing concrete: Our epoxy moisture barrier products can be applied on new or existing concrete. These products will also penetrate both damp and dry concrete to form a vapor proof layer.
Zero VOC rating: We use liquid epoxy moisture barriers that have a VOC content of zero, making these products perfect for LEED and GREEN building projects.
Available 10 year guarantee: Our moisture barrier products come from only trusted building and adhesive companies known for producing high quality products. Because of this, our moisture barrier products are able to include an available 10 year guarantee.
Prevent future mold growth: Because our moisture barrier products will prevent vapor from penetrating the flooring, this can reduce the risk of costly future problems including mold growth under wood floors or carpet.
Quick application and curing time: Our moisture barriers can cure in as little as 5 or 12 hours making them perfect for a variety of new construction projects.
Great for fast track construction projects: This liquid epoxy moisture barrier can be used over new or old concrete including even 5-day old concrete, which has not had the opportunity to cure. Because of this versatility, our moisture barriers are great in fast track construction projects that have little downtime including during new construction, renovation, or restoration projects.
Quick, professional installation process: When applied by the professionals at Advanced Environmental Services, our liquid moisture barrier product can be installed quickly and easily with as little as a one coat application process.
Can be applied under a variety of flooring types: Our liquid moisture barriers can create an impenetrable barrier under nearly any type of flooring surface including sheet vinyl, tile, carpet, and hardwood floors.
Learn more information about our liquid epoxy moisture barrier application services by contacting our epoxy floor experts at Advanced Environmental Services.