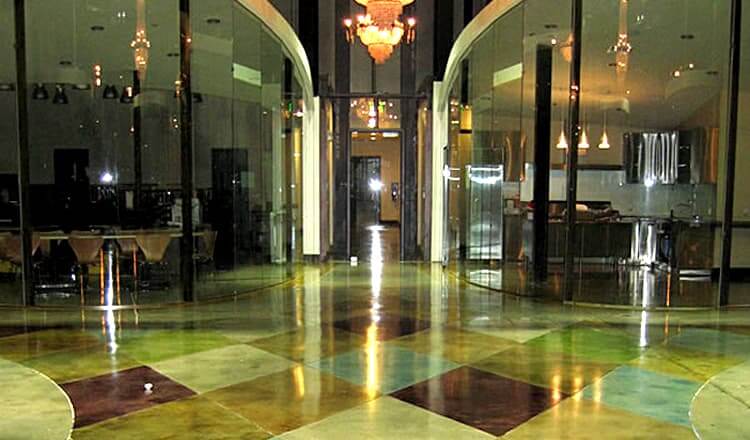 3100 Gravois Avenue
St. Louis, MO 63118
Office: 314 865-2662
Fax: 314 652-3542
Our Types of Epoxy Flooring Clients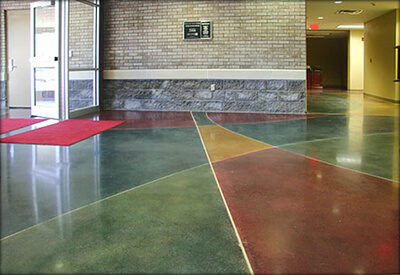 As a leading epoxy flooring installation and floor finishing company for commercial and industrial clients, Advanced Environmental Services has provided our services to a wide variety of types of clients. From airplane hangars to manufacturing plants, we have a flooring solution right for you. We are capable of handling any size job regardless of your floor's current condition.
Whether you need a liquid epoxy vapor barrier for new concrete or underlayment pumping for "non-repairable," crumbling concrete floors, the professionals at Advanced Environmental Services can help.
Clients & Industries Requiring our Epoxy Flooring Services
Our epoxy flooring installation services are perfect for clients in a variety of types of industries including both commercial and industrial businesses. With our epoxy flooring services, we are able to create professional and sophisticated looking flooring that is both extremely functional and durable. To learn how our epoxy floor application services can meet your needs, please feel free to contact us today.
Epoxy flooring is the perfect choice for industrial flooring because it is extremely durable and long lasting. The high gloss, seamless finish created from using epoxy flooring is extremely hygienic and easy to clean, making it an ideal choice in manufacturing plants and laboratories. Additionally, epoxy flooring offers a non-slip surface, perfect for industrial buildings where water or other liquids may be present. Finally, because we offer a variety of different colors for your epoxy flooring, our professional epoxy flooring installers can use contrasting colors to designate traffic zones or safety zones. This is an important step for improving safety and productivity in manufacturing plants and factories.
The following are some of the main types of industrial locations where epoxy flooring is commonly applied:
Chemical Plants
Manufacturing Plants
Warehouses & Distribution Facilities
Laboratories
Epoxy flooring is an ideal choice for a variety of commercial flooring applications including in showrooms, retail spaces, or offices. With a variety of colors to choose from, our commercial epoxy flooring offers a durable high gloss finish that is attractive and highly functional. This non-slip flooring solution can improve safety in kitchens and other facilities. Our epoxy flooring application services are a quick and affordable way to improve old concrete flooring in any commercial location.
Some of the possible commercial applications for our epoxy flooring include in:
Hospitals
Commercial Garages
Showrooms
Commercial Kitchens
Office Buildings
Retail Spaces
Athletic Flooring
It is important to have an airplane hangar floor that has excellent slip resistance, even when wet, can be installed quickly, and can withstand hot tires or chemicals. Epoxy flooring features all of these characteristics, making it an ideal choice. With our epoxy flooring installation services, you can select your ideal color or colors in order to design the perfect flooring solution. With our professional epoxy flooring application, you can even incorporate customized designs or logos into your flooring.
Previous Epoxy Flooring Clients
We have created many satisfied clients as we have provided our epoxy flooring installation services to both commercial and industrial clients throughout the St. Louis area. Following any epoxy flooring installation project, our clients are pleased with the level of professional service that they receive from our employees as well as with the spectacular end result.